Processing and coating of steel
DROMEAS S.A. has heavily invested in advanced sheet metal cutting technologies, machinery and production capacity over the last years. In 1996, DROMEAS S.A. was among the first companies in Greece to introduce the laser cutting technology in metal in its production process, with high-power machines and large cutting surfaces.
Facilities expansion, in-depth expertise of our well trained personnel combined with decades of manufacturing experience, have become a company asset.
Laser and shear cutting/perforating
Laser cutting is a technology used for cutting metal and industrial components with various sizes and hardness. The technology guarantees precision and flexibility and allows for a significant increase of the process' productivity.
Laser cutting is widely used for cutting sheet metal into details with any contour or level of complexity with accuracy of up to ± 0.05 mm.
The machines used in our workshop are fully or semi-automated with high operating speed. The laser beams do not affect the visible deformation of the metal and also allow the obtaining of a minimal incision area with almost no deformation at the edges. The resulting waste is removed by a gas stream which leaves the surface smooth.
Laser marking
The laser marks virtually all metals and plastics and various other materials with high contrast and without adding any undesirable substance. In most cases the typical physical effect of the laser marker induces a color change within the material so there is no surface modification by corrugations or burrs. The flexible, software-controlled process allows individualized marking contents.
Punching, Bending and Forming
Punching is widely used for processing metal sheets with relatively small thickness and also for the production of various metal parts and complex shape components for a number of industries. The method does not heat the material or oxidise the surface and guarantees high productivity.
Punching is used for the production of complex pieces with exact sizes and low surface roughness.
Bending is one of the most common processes in the processing of sheet metal for the production of various metal pieces. Depending on the shape and size of the metal parts, bending involves bending machines or press brakes.
The press brakes used in our workshops have high workload capacity and deformation is minimal. Furthermore, our fully automated Punching+Bending line increases the parts' productivity up to 2 mm thickness.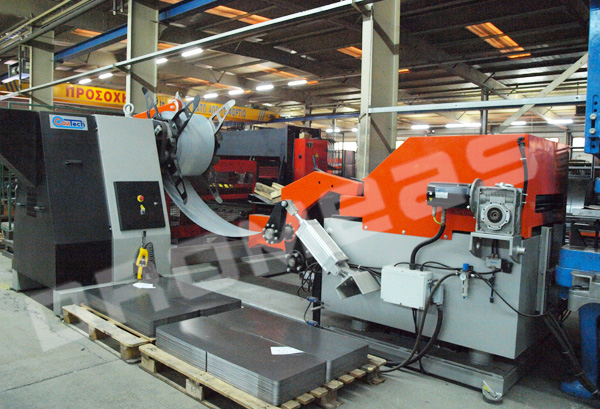 Robot welding
Subassemblies which have already undergone laser cutting, bending and punching are assembled by welders and fitters. If necessary, further polishing of the surface and edges is performed after the welding, to reach the desired quality. Depending on customer requirements, the finished products are assembled with fasteners and components according to pre-agreed specifications.
The company has robot welding cells as well as manual welding workstations equipped with MIG/MAG and TIG welding machines.
Lathe Turning
CNC milling and CNC turning have made it possible to create patterns and add detail to metal components that are not possible by hand. CNC milling consists of a milling machine that uses commands and codes programmed into the machine via a computer software. There are countless examples of products that can be created using CNC milling processes. CNC turning relies upon computer-controlled machines using a single-point cutting tool that is inserted parallel to the material which is being cut. The metal is rotated at varying speeds and the cutting tool traverses the 2 axis of motion to produce cylindrical cuts with exact depths and diameters.